If I were asked which is my favourite town to have photoshootings, there will be one true answer. Rome, "la citta eterna", as the italians use to call it. Rome is the Eternal City and everytime I have the chance to visit that "bella citta" is like discovering new treasures and marvellous frames for my camera.
Elena & Christos got married in Greece and decided to have their after wedding photoshooting in Rome. A photoshooting that was so unique and exquisite in this hectic but beaituiful city, full of colors, intense life and cinematic corners all over. We walked through streets full of people, marvellous buildings and took photos from Villa Borghese till the Piazza San Pietro a Vatican city. We walked all the Via del Corso, visited Via Condotti and took some photos at the famous Scalinetta at Piazza di Spagna. In Ponte Cavour with the view of Tivere and Castello Sant Angelo the night came with all the lovable atmosphere of Rome.
Arrivederci Roma. Ti voglio bene!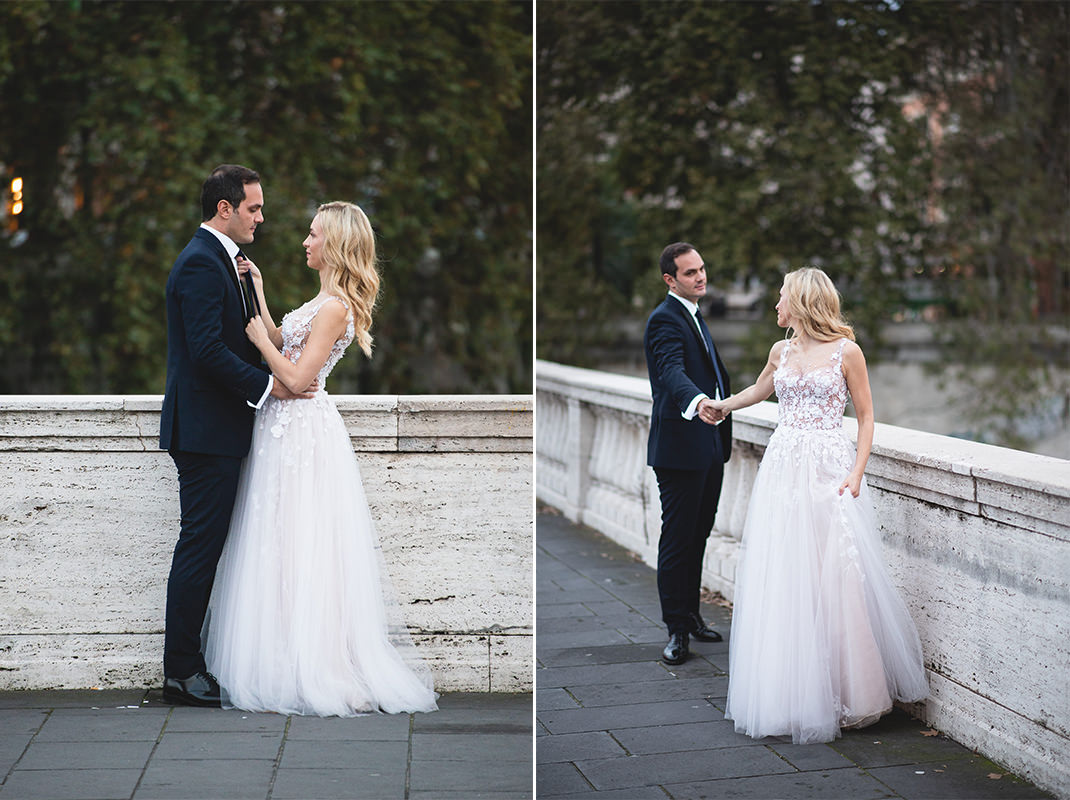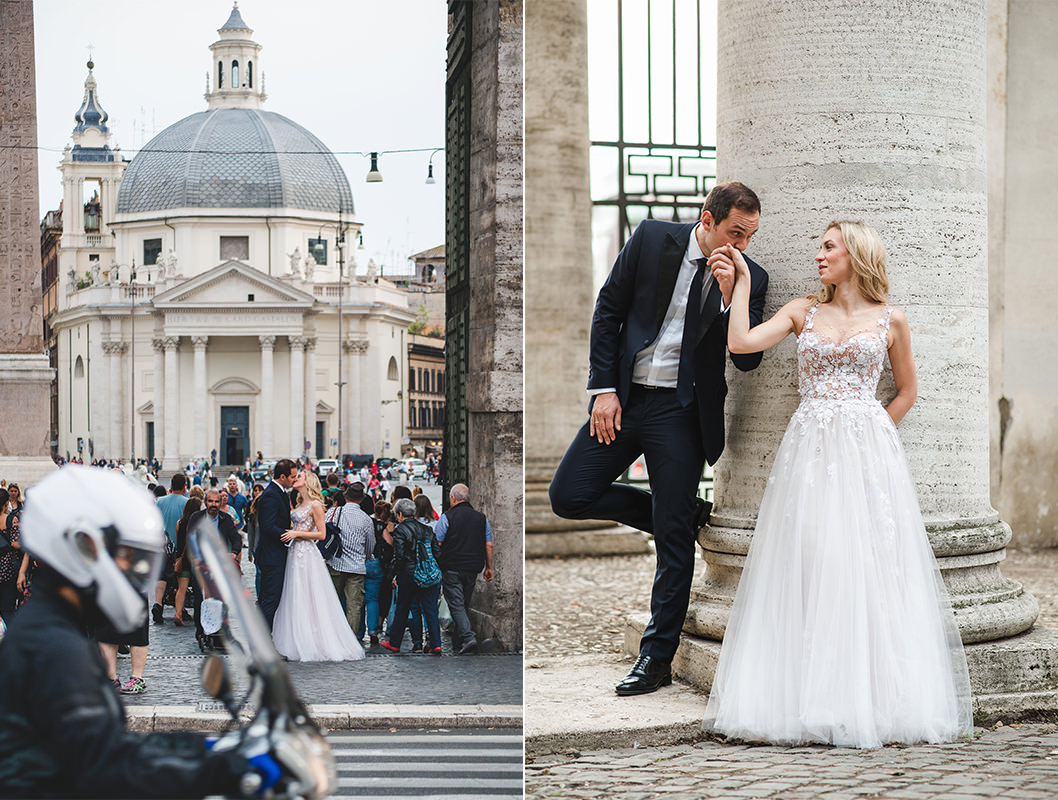 Wedding Dress : Maria Konidi
Groom's Suit: Dimitris Petrou